Mission Statement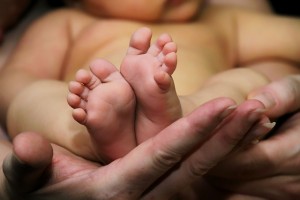 Options Pregnancy Resource Centers provides comprehensive information to those facing unplanned pregnancies. With the love of Christ we encourage life-affirming choices through free pregnancy tests, ultrasounds and community referrals.
Vision Statement
Options Pregnancy Resource Centers commit to making our community a place where the gift of life is celebrated, and abortion is neither needed nor wanted. In working toward this goal, we pledge to provide services that so perfectly anticipate the needs of our patients that they don't have to hesitate to choose to carry their babies to term. We will work collaboratively with churches, schools, healthcare workers, local agencies, and committed supporters to assure that our message of help and hope reaches all women in need. God's power to change hearts and habits will become evident as rates of abortion and teen pregnancy in our community decline in tandem with the broadening of the ministry of Options Pregnancy Resource Centers
Our Services
Options Pregnancy Resource Centers are Medical Clinics specializing in pregnancy diagnosis through limited obstetric ultrasound. We provide evidence based medical information and compassionate patient advocacy to women making decisions about unintended pregnancies.
Medical services: Pregnancy testing, pregnancy diagnosis through limited obstetric ultrasound
Compassionate volunteer patient advocacy and friendship
Information about options: parenting, adoption and abortion (including procedures and risks)
Referrals for prenatal care and community resources
Living arrangement referrals
Post-abortion support referrals
Provide information about a relationship with Jesus Christ