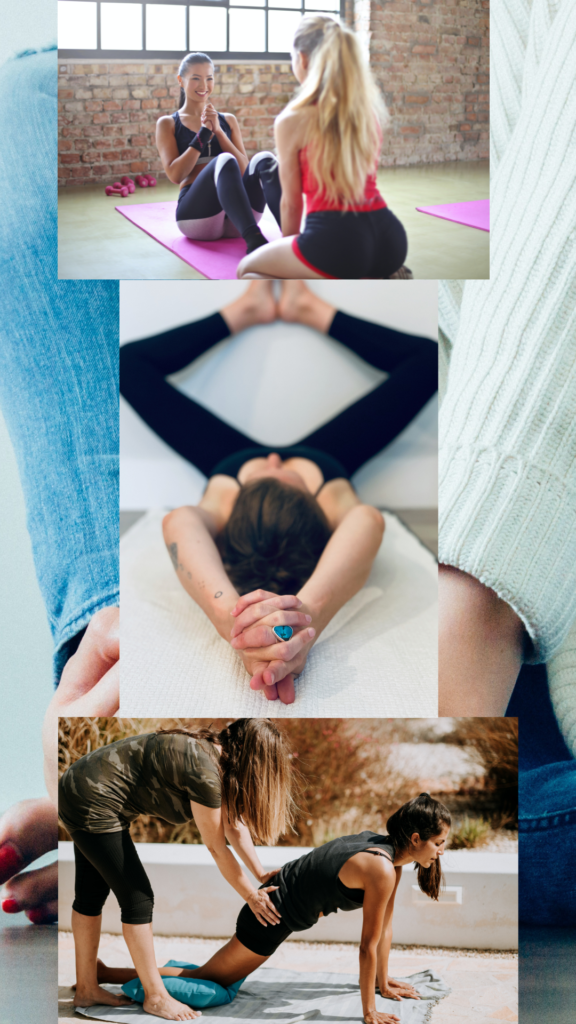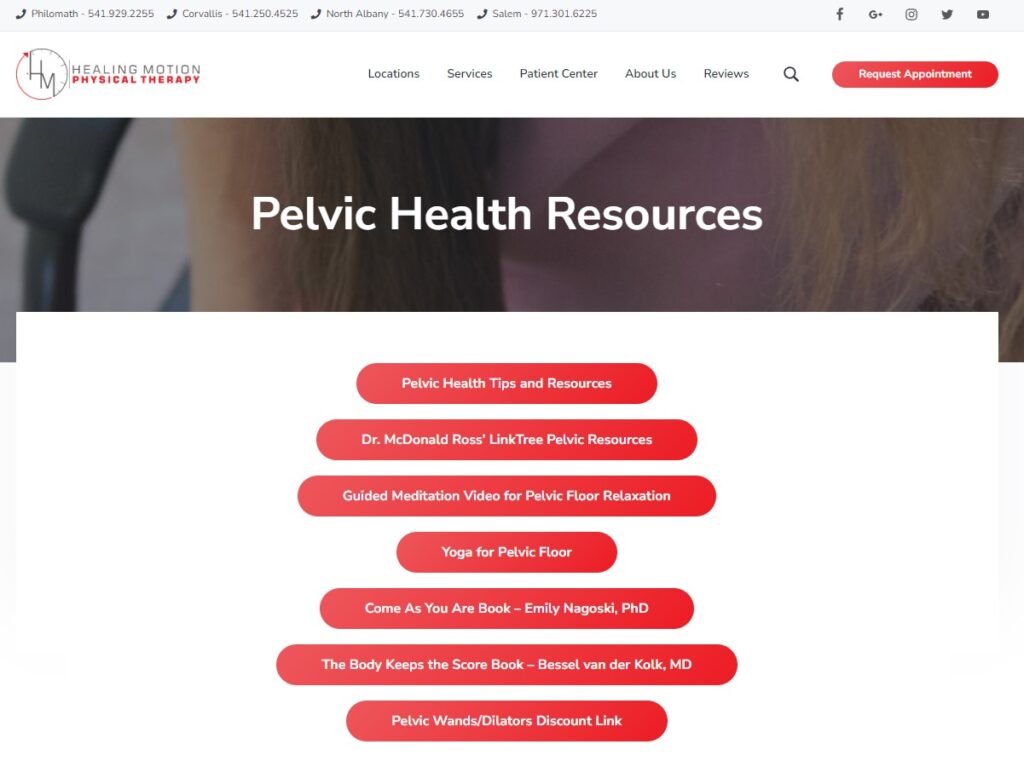 What is the Pelvic Floor?

Your pelvic floor is the layered muscle that stretches like a hammock from the front of your pelvis to the bottom of your backbone. Pregnancy and childbirth put a strain on these muscles and connective tissues that sit in your pelvis. This system is responsible for various necessary bodily functions, including supporting your pelvic organs, controlling your bathroom habits, regulating abdominal pressure, and stabilizing your spine and trunk. Research shows that caring for your pelvic floor during pregnancy by knowing how to strengthen and relax your pelvic floor can go a long way towards helping to prevent post-pregnancy pelvic floor dysfunction.
During pregnancy, the pelvic floor muscles have to support more weight as your baby grows and your weight increases. Your pelvic floor tissues can stretch more than three times their normal length during a vaginal birth. Early on in pregnancy and through the second trimester, most experts recommend focusing on building strength in the pelvic floor. This helps keep your pelvic floor strong as your baby grows, which can help you adapt to the increasing stress on these muscles throughout your pregnancy.
Exercises For First and Second Trimester:

Excercise #1: Perform pelvic floor contractions (aka Kegels) regularly. Make sure you are performing a full pelvic floor contraction and release whenever you do Kegels. Try this:
-Sit comfortably on the floor with your knees bent.
-Take a deep inhale, feeling your ribs expand.
-On the exhale, contract and lift your pelvic floor.
Imagine that your pelvic floor is an elevator that you're trying to slowly move from the bottom floor of a building up to a higher floor. Another visual to try: Think about trying to pick up and hold a blueberry with your vaginal opening. These visualizations can be helpful to make sure you're contracting the entire muscle group in a coordinated way.
Exercise #2 (Stomach Muscle Exercise):
-Start on all fours, making sure your knees are under your hips and hands are under your shoulders. Have your fingers facing forwards and abdominal muscles lifted to help keep your back straight.
-Pull in your stomach muscles and raise your back towards the ceiling, letting your head gently relax forwards. Don't let your elbows lock.
-Hold this for a few seconds and then return to the original position.
-Take care not to hollow your back. Your back should always return to the straight, neutral position.
-Do this rhythmically 10 times, making your muscles work hard and moving your back carefully.
-Only move your back as far as you can while still feeling comfortable.
Exercise #3 (Pelvic Tilt Exercise):
-Stand with your shoulders and bottom against the wall, keeping your knees soft.
-Pull your belly button towards your spine so your back flattens against the wall, hold for four seconds and release.
-Repeat 10 times.
-Try to do three of these sessions every day.
Third Trimester:
It is important to focus on learning to relax your pelvic floor as labor nears. Your pelvic floor muscles need to fully relax and stretch so they can make way for your little one to exit!
Exercise to try:
-Begin by sitting comfortably and taking a few deep breaths, feeling your ribs expand.
-Then, on an inhale, picture a flower gently opening.
-See if you can feel your pelvic floor relaxing and opening as you do this. As you did with contractions, repeat for 10 to 20 breaths.
You can work this into an exercise routine or any down time you might have, such as when sitting in traffic or waiting at a red light.
Final Thoughts and References:
A study done in Portugal on Pelvic Floor Muscle Training showed that the PFMT protocol reduces urinary incontinence in pregnant women. The program allowed significant improvement in the quantity of urinary leakage and an increase in the strength of the pelvic floor muscle.
Ncbi.nlm.nih.gov
Nct.org.uk/pregnancy/exercise
What to expect.com