Pregnant?
You've Got Options.
Take Control of Your Unplanned Pregnancy
If you are facing an unintended pregnancy today, we're here to offer you support. You probably have lots of questions. Let us help you find answers for some of the things you may not know. The services we offer are no-cost to you. Call us today or request an appointment.
Think you may be pregnant? We can help you know for sure with a free pregnancy test and/or free ultrasound. If you are pregnant, our licensed nurses and experienced staff are here to listen and help you process all your options.
Whether you're confirming a pregnancy or coming to get more information, our nursing team provides free ultrasounds to help you better understand what's happening in your body and confirm your pregnancy.
If you're facing a pregnancy you didn't intend and are considering abortion, our experienced staff can help navigate all the information you may be wondering about. We offer listening ears and unbiased conversation to help you make a healthy choice for your situation. You have a right to know.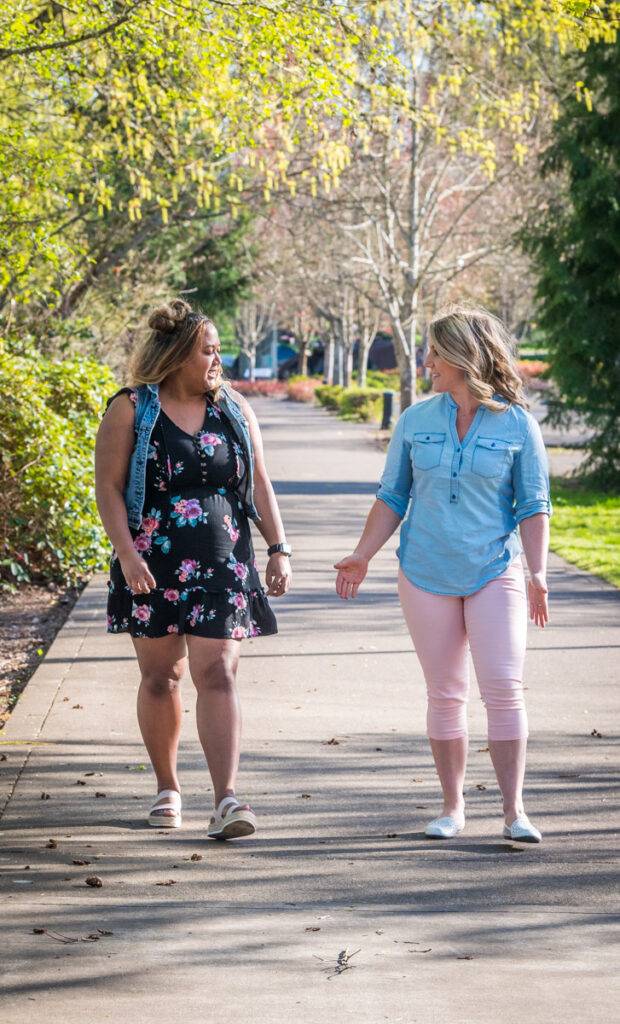 About Options
The staff and volunteers at Options Pregnancy Resource Centers are committed to providing evidence-based medical information and compassionate patient advocacy if you are experiencing an unplanned pregnancy. Everything we do is focused on empowering you to make a well-informed decision.
We offer a variety of free, confidential services:
---
Pregnancy test
(with immediate results)
Information on your options
including parenting, adoption, and abortion (including procedures and risks).
Referrals
to local physicians and community services
Obstetric ultrasounds
to determine viability and age of pregnancy
Pre-natal vitamins
for nutritional support
Regardless of age, religious affiliation, or marital status, we are here for you.
Make an appointment today.
Find us:
In Albany:
1800 16th Avenue SE
Albany, Oregon 97322
Phone 541-924-0160
Hours:
Sun – Mon: Closed
Tue – Thu: 9:00 AM – 5:00 PM
Friday: 9:00 AM – 3:00 PM
Saturday: Closed

In Benton & Polk County:
Our mobile clinic is now offering services in Benton & Polk County. Click here for specific hours and locations. Call or text 541-231-0912 for an appointment or walk in!
"Thank you so much for being so helpful and being a shoulder to cry on… literally!"
Albany Patient
"Helped put my mind at ease and gave me so much helpful information when I had no idea where to start."
Albany Patient
"I felt so welcomed and cared for upon arrival and throughout my entire visit. Everyone was so kind, supportive and attentive."
Albany Patient