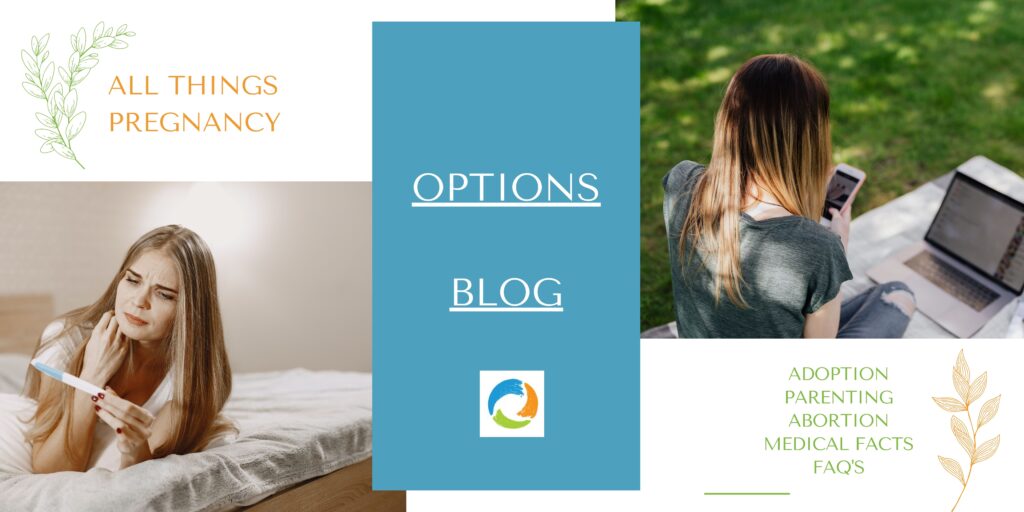 Welcome to Options Pregnancy Resource Center's blog! Options exists to support women who are pregnant or think they may be pregnant. One of the best ways we can support is to offer a variety of local resources and evidence based medical information to all of our patients. We know that our patients often feel overwhelmed when thinking of their options and what their next step should be. That's where we can help. Every day we meet with patients who are experiencing a variety of pregnancy symptoms and pressures. We have an amazing nursing staff under the direction of our medical director. Our team of trained patient advocates are passionate about supporting our patients and will walk through the whole appointment with you.
Our new blog will cover a range of topics on all three options, as well as supports for pregnancy. Pregnancy is our business. Our team of staff and volunteers are very knowledgeable and this blog is a way we can share all that we have learned over the 35+ years we've been open. This blog will showcase a variety of guest writers covering topics from abortion, adoption, pregnancy symptoms, dealing with morning sickness, to navigating difficult conversations with loved ones about your pregnancy.
No matter what you're going through, we're here to help.